Artist Susan Spohn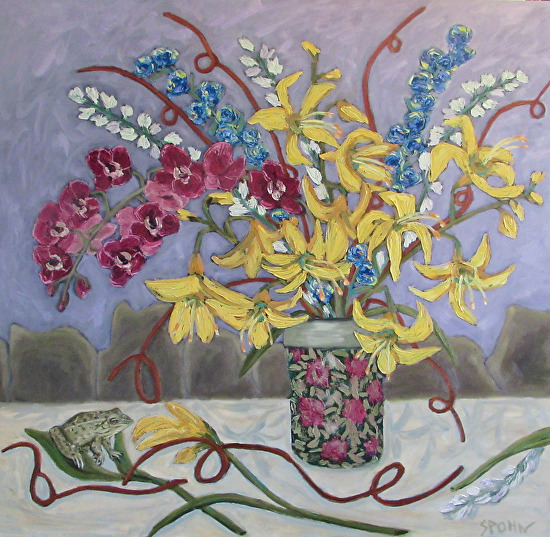 'Frog with Lily Bouquet' above, is an original oil painting. Enjoy more of my floral paintings.
I create magical floral paintings, with glimpses of nature creating a story. A story that is filled with lots of flowers, trees, gardens, animals, whimsey and happiness ... that is how I would describe my favorite paintings. If you look deeply at nature you will see amazing things. But since I am always distracted by the flowers, I miss a lot. What have you seen lately? What stories can you create from my paintings?
As an artist I combine my love of flowers and gardens, color and texture, whimsy and joy, animals and critters, trees and fall landscapes into my body of work. Send me a comment noting your favorite paintings, or stories, or what inspires you. Sign up for my free email newsletter to keep up with my newest paintings and upcoming events.
'Fall 2010' is pictured below. It is a diptych. View more of my landscape paintings here.