Artist Susan Spohn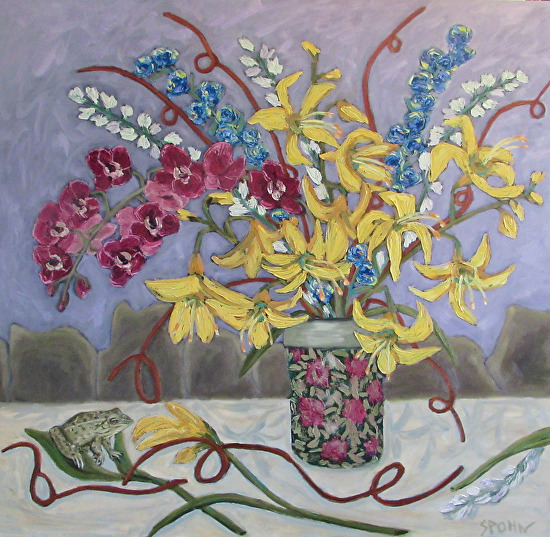 'Frog with Lily Bouquet' above, is an original oil painting. I have always been fond of frogs. Enjoy more of my floral paintings.
I create magical floral paintings, with glimpses of nature creating a story. A story that is filled with flowers, trees, gardens, animals, whimsey and happiness ... that is how I would describe my favorite paintings. If you look deeply at nature you will see amazing things. But since I am always distracted by the flowers, I miss a lot. What have you seen lately? What stories can you create from my paintings?
'Fall 2010' is pictured below. It is a diptych painted entirely with my painting knives. It is filled with rich textures and beautiful fall colors. View more of my landscape paintings here.